Ralf Bauer-Mörkens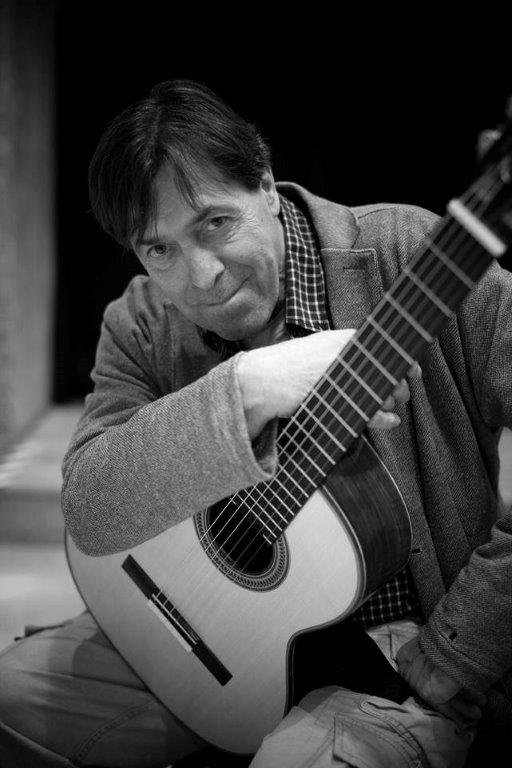 Ich habe an der Kölner Musikhochschule Komposition, klassische Gitarre, Renaissance-Laute und Barock-Laute studiert. Eine Ausbildung in asiatischen Tempelinstrumenten und Percussion absolvierte ich im Anschluss. Konzertreisen führten mich nach China, Italien, Frankreich und immer wieder nach Spanien, dem Mutterland der Gitarre, wo ich mit dem Spiel meiner eigenen Stücke, wie der "Passacaglia° und der "Sonata Andalucia", einer Hommage an die spanische und arabische Musikkultur, ein großes Publikum erreiche. Meine Kompositionen erklingen in dem Kinderfilm "Zwerg Nase" und der amerikanischen Serie "Malcolm mittendrin". Ich habe die Titelmelodie für den Film "Auf der Brücke von Tod und Leben" komponiert. Für Professor Hans Werber Huppertz, Fabricio Mattos, Charles Postlewate, das Münchner Gitarrenquartett, Colonia Guitar Quartet, The Coda Duo, Duo CordAria und Duo ReCuerda habe ich Stücke geschrieben. Mein Beitrag für einen internationalen Kompositionswettbewerb über die Tonfolge "B-A-C-H" wurde mit dem 1. Preis ausgezeichnet.
I studied composition, classical guitar, renaissance lute and baroque lute at the Cologne Musikhochschule. I also completed a course in Asian temple instruments and percussion. Concert tours have taken me to China, Italy, France and time and again to Spain, the motherland of the guitar, where I reach large audiences by playing my own pieces, such as the "Passacaglia° and the "Sonata Andalucia", a homage to Spanish and Arabic musical culture. My compositions can be heard in the children's film "Dwarf Nose" and the American series "Malcolm in the Middle". I composed the title melody for the film "On the Bridge of Death and Life". I have written pieces for Professor Hans Werber Huppertz, Fabricio Mattos, Charles Postlewate, the Munich Guitar Quartet, Colonia Guitar Quartet, The Coda Duo, Duo CordAria and Duo ReCuerda. My entry for an international composition competition on the tone sequence "B-A-C-H" was awarded 1st prize.
B-A-C-H (performed by Ralf Bauer-Mörkens)
Ralf Bauer-Mörkens ist ein Musiker der Extraklasse und ein begnadeter Komponist, der es versteht, persönlichen Eindrücken und Beobachtungen einen überraschenden musikalischen Ausdruck zu verleihen. Seine Werke werden weltweit von namhaften Künstlern aufgeführt.
"Ralf Bauer is a musician of the extra class and a gifted composer who understands personal impressions and Observations to give surprising musical expression. His Works are performed worldwide by renowned artists. As a traveler he seeks and finds his themes and rhythms mainly in Southern Europe, the Orient and Asia."
Hedwig Gräfin Schweinitz